Today I ran a 5K in my hometown in memory of a friend who passed after a battle with melanoma. This is the second year they held the race in his honor, and the race itself has passed by my house every year we have lived here! I finally got a chance to run in it!
It was a beautoful day for a race, just a little bit too warm, but otherwise perfect!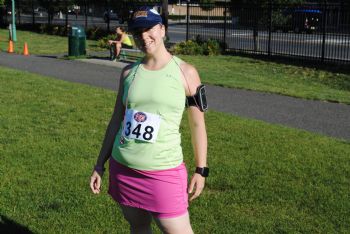 The first 5 minutes were rough, my pace was great, but I forgot to use my inhaler and I had to slow down until the pressure in my chest went away. It was a nice flat course, and we passed by my house at the 2ish mile mark.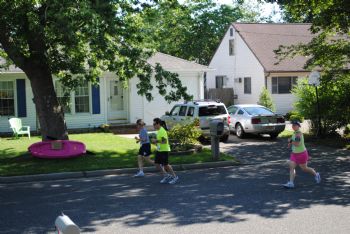 I started walking at about the 2.5 mile marker but my friend ran up and told me I had tpo run the rest and we crossed the finish together.
It was a great day, I got to see lots of friends I hadn't seen in awhile, and some of my fave race ladies were there.
Next race is the Firecracker 5 (miles) on July 4th. I hope to run between now and then so I finish better!